View our store
Contact seller
Ships from FL
---
I have been in the mail order business since 1995 & online since 2000. Since 2002 I have sold mostly books & music media but I also sell other collectibles. All items are shipped from Kissimmee, Florida. About 10 miles from Walt Disney World.
contact seller

*****
Popular from seller
enlarge
enlarge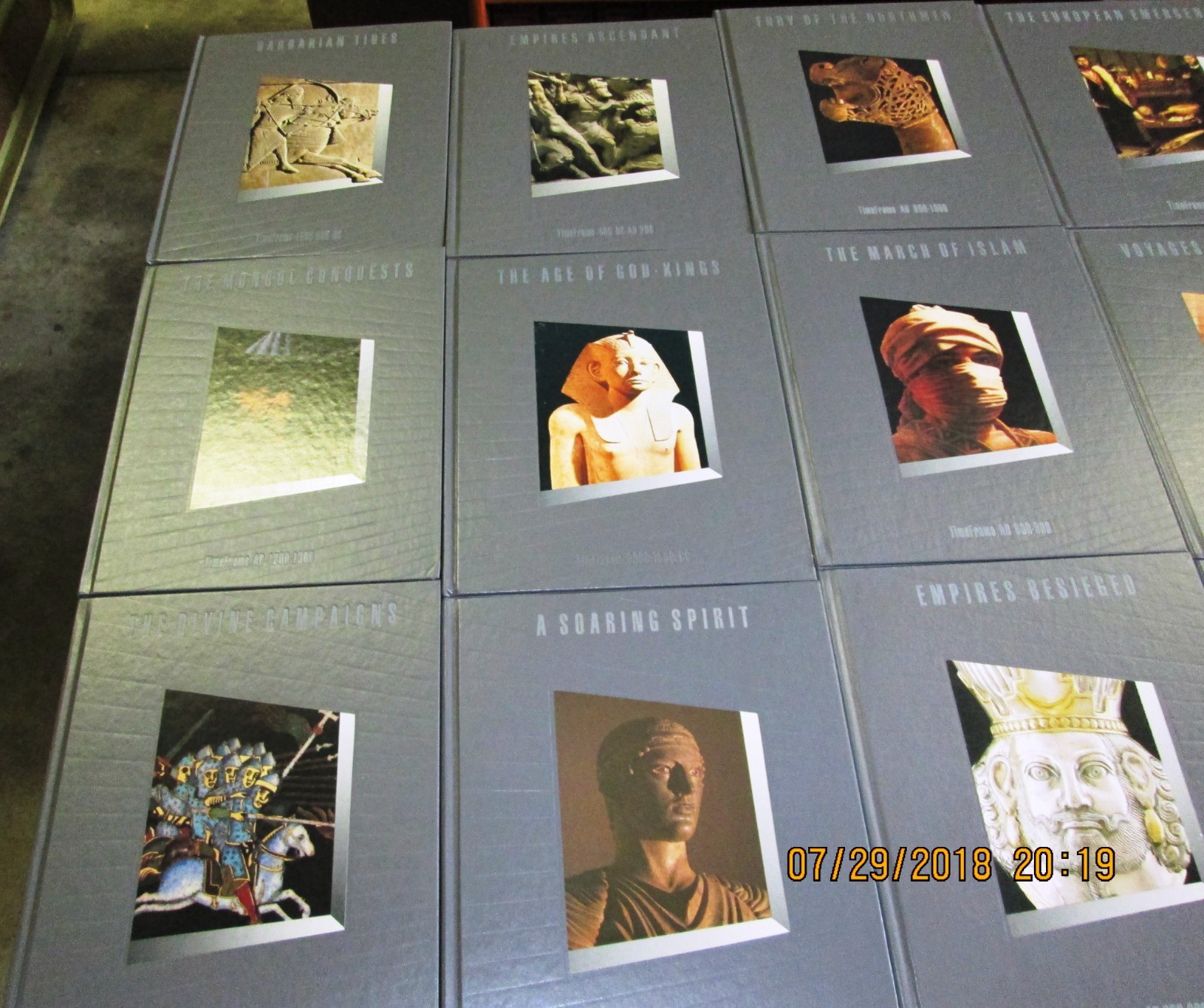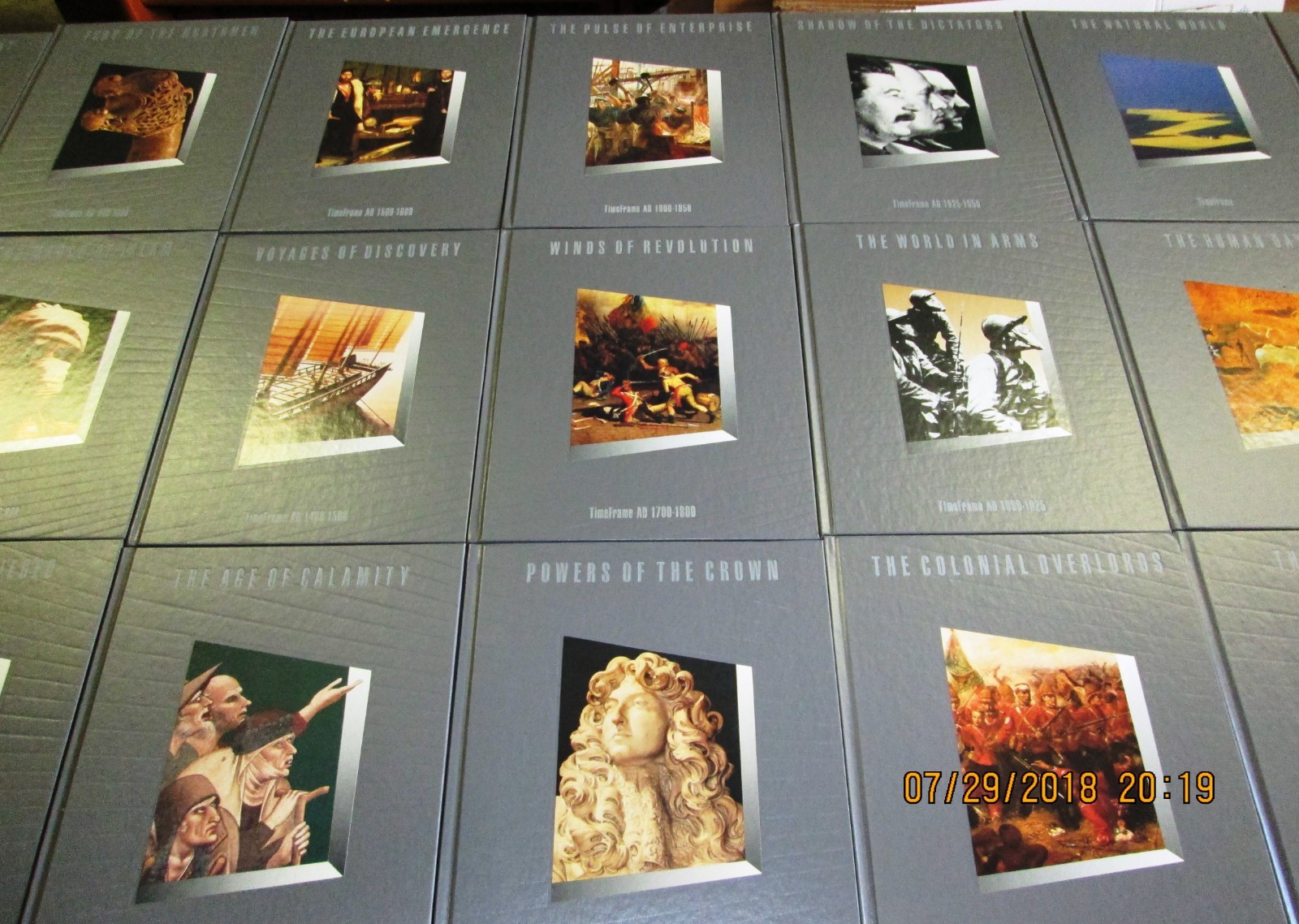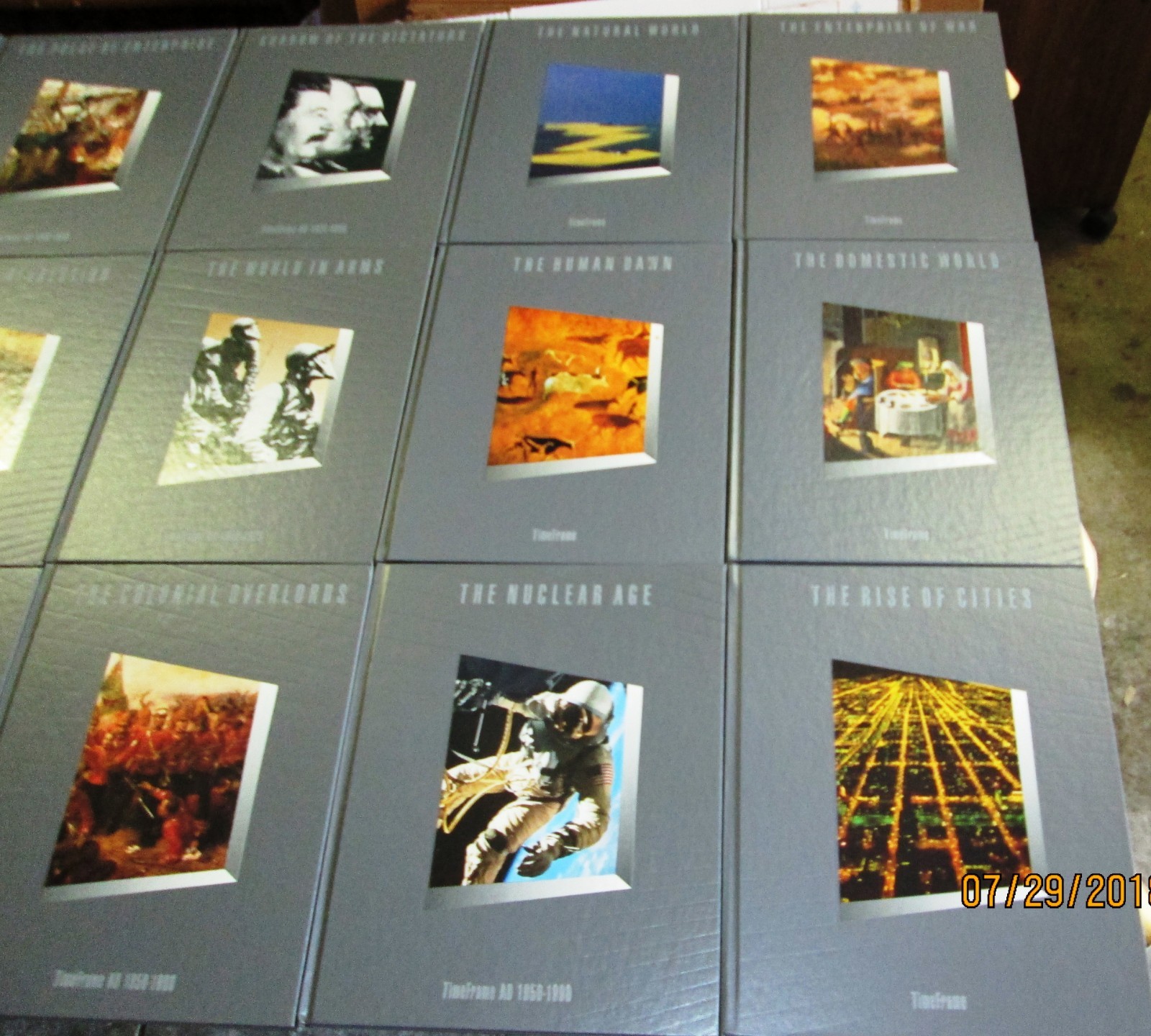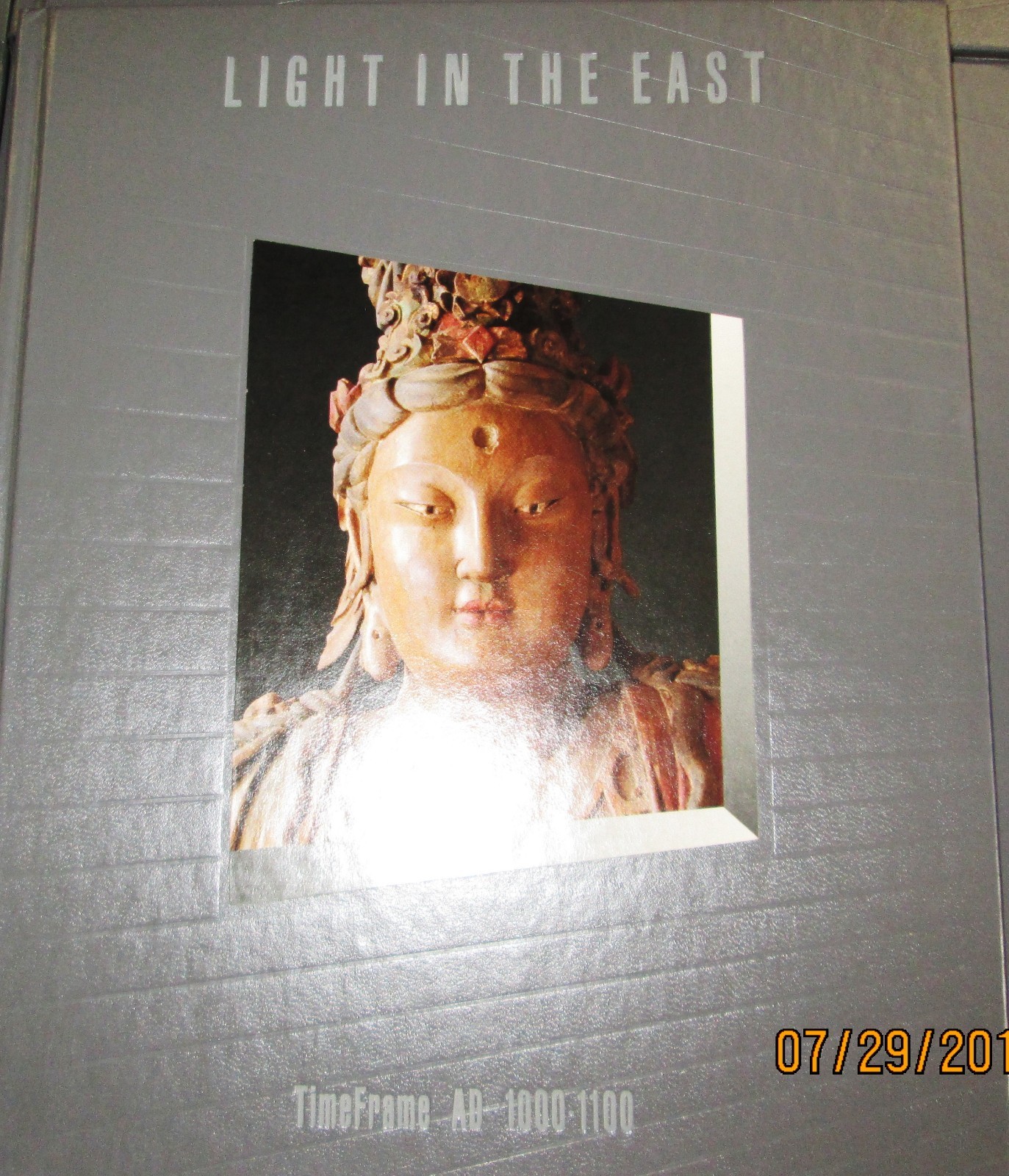 TIME FRAME Time-Life Books ~ 25 Volumes Complete Set Very Good Cond. Free Ship
$74.95
FREE SHIPPING!
Ships to countries: US
Color:
Description
                             WELCOME TO PRO-SPIN BOOKS      On sale is :          This is a COMPLETE set (25 volumes total) of the TimeFrame series from Time-Life Books, a lavishly illustrated series covering human history from prehistoric times to 1990 when the books were published. 20 books each focus on a particular period of time and cover the events that were all happening at that time in different regions of the world, rather than just looking at one country or area. Five additional volumes cover more general topics like home life, cities, prehistoric cultures, and warfare.The Age of God-Kings: TimeFrame 3000-1500 BC    
Barbarian Tides: TimeFrame 1500-600 BC    
A Soaring Spirit: TimeFrame 600-400 BC     
Empires Ascendant: TimeFrame 400 BC-AD 200     
Empires Besieged: TimeFrame AD 200-600     
The March of Islam: TimeFrame AD 600-800    
Fury of the Northmen: TimeFrame AD 800-1000     
Light in the East: TimeFrame AD 1000-1100    
The Divine Campaigns: TimeFrame AD 1100-1200     
The Mongol Conquests: TimeFrame AD 1200-1300     
The Age of Calamity: TimeFrame AD 1300-1400     
Voyages of Discovery: TimeFrame AD 1400-1500     
The European Emergence: TimeFrame AD 1500-1600     
The Powers of the Crown: TimeFrame AD 1600-1700     
Winds of Revolution: TimeFrame AD 1700-1800     
The Pulse of Enterprise: TimeFrame AD 1800-1850     
Colonial Overlords: TimeFrame AD 1850-1900     
The World in Arms: TimeFrame AD 1900-1925     
Shadow of the Dictators: TimeFrame AD 1925-1950The Nuclear Age: TimeFrame AD 1950-1990     The Human Dawn
The Natural World
The Rise of Cities
The Domestic World
The Enterprise of War    
All Volumes are in very good condition with Free Shipping.      
                          You can see the titles in the pictures.                All the books in this lot are in good or better condition.                                   If you like deals on books check out my                                                              "Bulk Lots of Books" category                                                                                            in my eBay store.
                     I ship to the United States only.
                                     Shipping is FREE!
                 SAME or NEXT DAY SHIPPING.
              This is a PAYPAL ONLY auction.
          No other payment methods are accepted.
       Payment must be made within 2 days of auction end.                 Customer Service & Satisfaction is our                 First Priority at PRO-SPIN BOOKS.
         We have been a FIVE ***** STAR Seller since 1995.
                                           Compare our Feedback.
              We offer a 100% Money Back GUARANTEE! 
                                With HASSLE FREE returns.
           All of our books are stored in a Smoke-Free home.
c/d 7-29-18



 
Return Policy
All Return requests must be authorized by seller within 30 days of receipt of item. We do not charge a restocking fee on returns. Return Shipping paid by buyer. return policy If the reason for the return was my mistake I will issue a full refund to your Paypal account once I have received the book or item back in the same condition as it was shipped. If the reason for the return is for ANY other reason I will issue a refund for the actual sale price of the item only. No shipping charges will be refunded.
Questions & Reviews
Reviews will go here