View our store
Contact seller
Ships from FL
---
I have been in the mail order business since 1995 & online since 2000. Since 2002 I have sold mostly books & music media but I also sell other collectibles. All items are shipped from Kissimmee, Florida. About 10 miles from Walt Disney World.
contact seller

*****
Popular from seller
enlarge
enlarge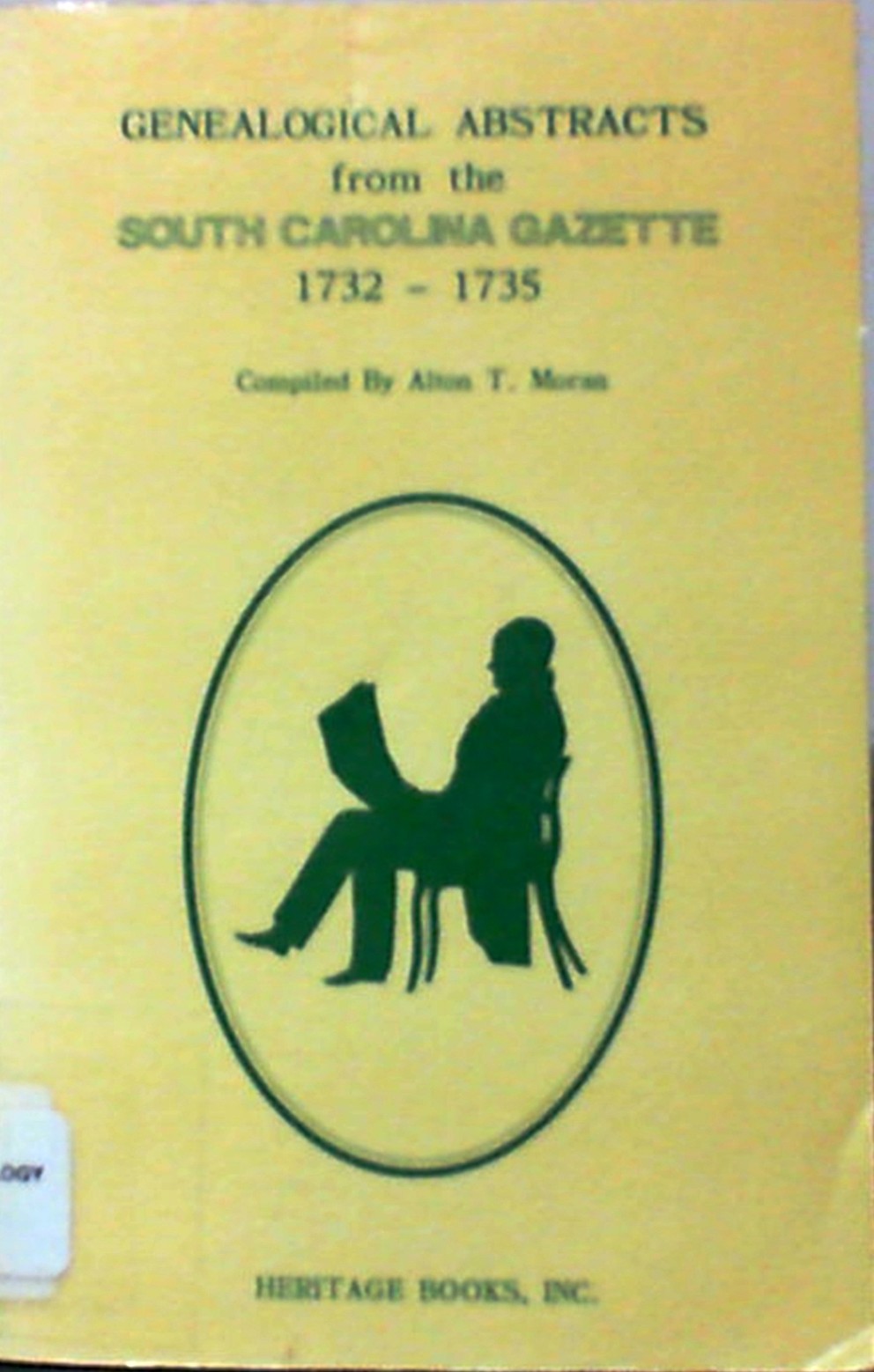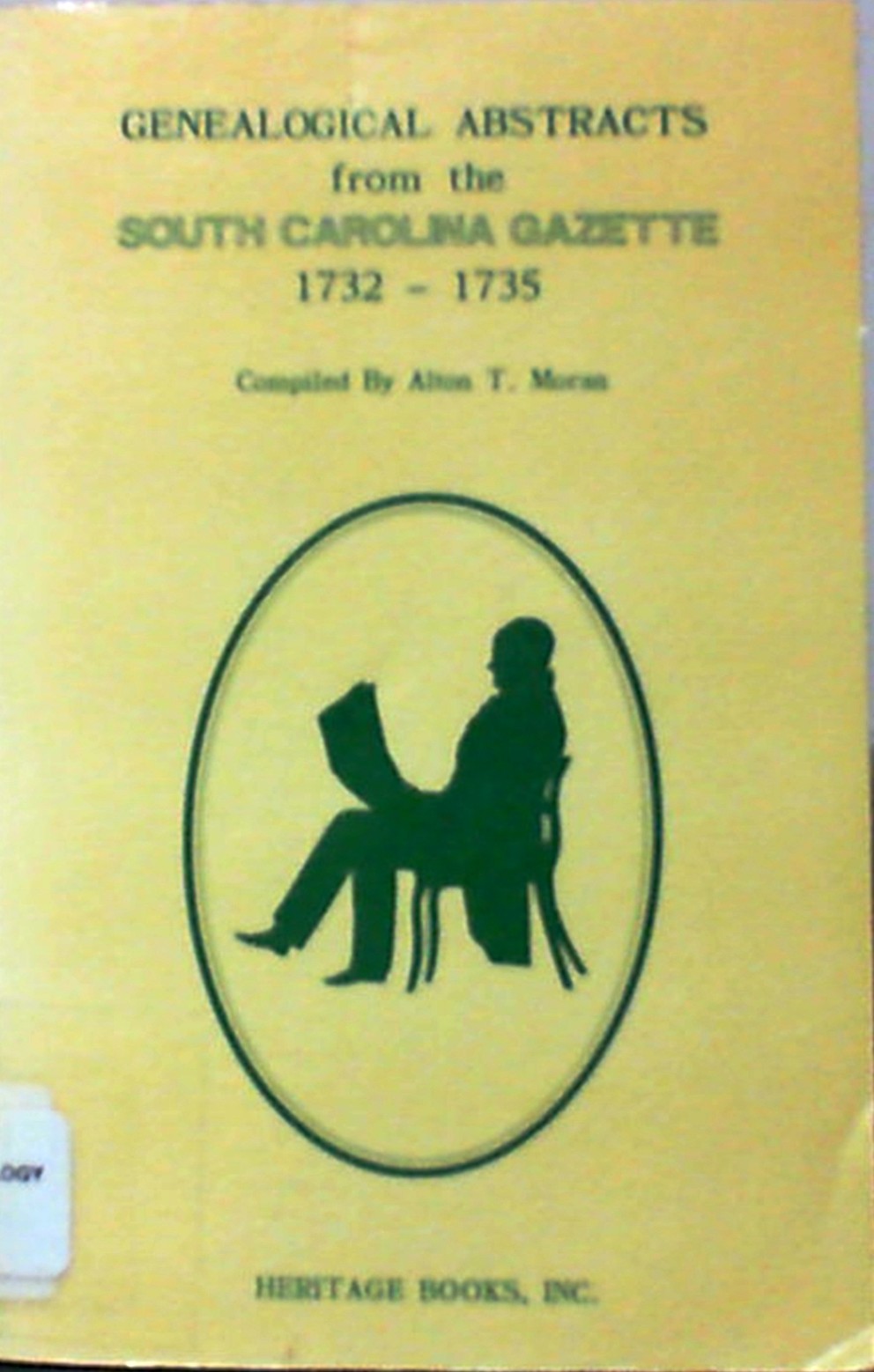 Genealogical Abstracts from the South Carolina Gazette, 1732-1735 by Alton Moran
$14.95
FREE SHIPPING!
Ships to countries: US
Color:
Description
                             WELCOME TO PRO-SPIN BOOKS      On sale is :  
Genealogical Abstracts from the South Carolina Gazette, 1732-1735 
by Alton Moran
Paperback: 166 pages
Publisher: Heritage Books Inc. (1987)
ISBN-10: 1556130708                                                                                                                                                                                          Ex-library copy with usual marks, cover has some wear, the inside pages are clean, tight & unmarked.                                                  


When the South Carolina General Assembly offered a ₤1,000 bounty to obtain a printer in 1731, several men responded and two papers resulted-the South Carolina Gazette, printed by Thomas Whitmarsh, and the South Carolina Weekly, printed by Eleazer Phillips. (No issues of the latter survive.) Thomas Whitmarsh was an Englishman who had worked with Benjamin Franklin in Philadelphia. After coming to Charleston in the summer of 1731, Whitmarsh set up a shop for printing pamphlets, broadsides, legal forms, and the Gazette. He died in September of 1733 and the Gazette languished until February of 1734 when Lewis Timothee, another associate of Franklin, took it up and continued to publish it until his death in 1738. This collection of genealogical data includes all mentions of local residents beginning with the first issue of the Gazette on 8 January 1732 through 27 December 1735. The data runs the gamut from the usual marriage and death notices to all kinds of interesting tidbits such as notices of runaway slaves, advertisements, auctions, and stolen or strayed animals, and provides an intimate view of life in South Carolina in the early 1700s.                                                                                                                                                                                                                                                If you like deals on books check out my                                                               "Bulk Lots of Books" category                                                                                    in my eBay store.
   I ship to the United States only.
       Shipping is FREE!
      SAME or NEXT DAY SHIPPING.
     This is a PAYPAL ONLY auction.
      No other payment methods are accepted.
      Payment must be made within 2 days of auction end.        Customer Service & Satisfaction is our       First Priority at PRO-SPIN BOOKS.
 
   We have been a FIVE ***** STAR Seller since 1995.
                    Compare our Feedback.
   
Return Policy
All Return requests must be authorized by seller within 30 days of receipt of item. We do not charge a restocking fee on returns. Return Shipping paid by buyer. return policy If the reason for the return was my mistake I will issue a full refund to your Paypal account once I have received the book or item back in the same condition as it was shipped. If the reason for the return is for ANY other reason I will issue a refund for the actual sale price of the item only. No shipping charges will be refunded.
Questions & Reviews
Reviews will go here