enlarge
enlarge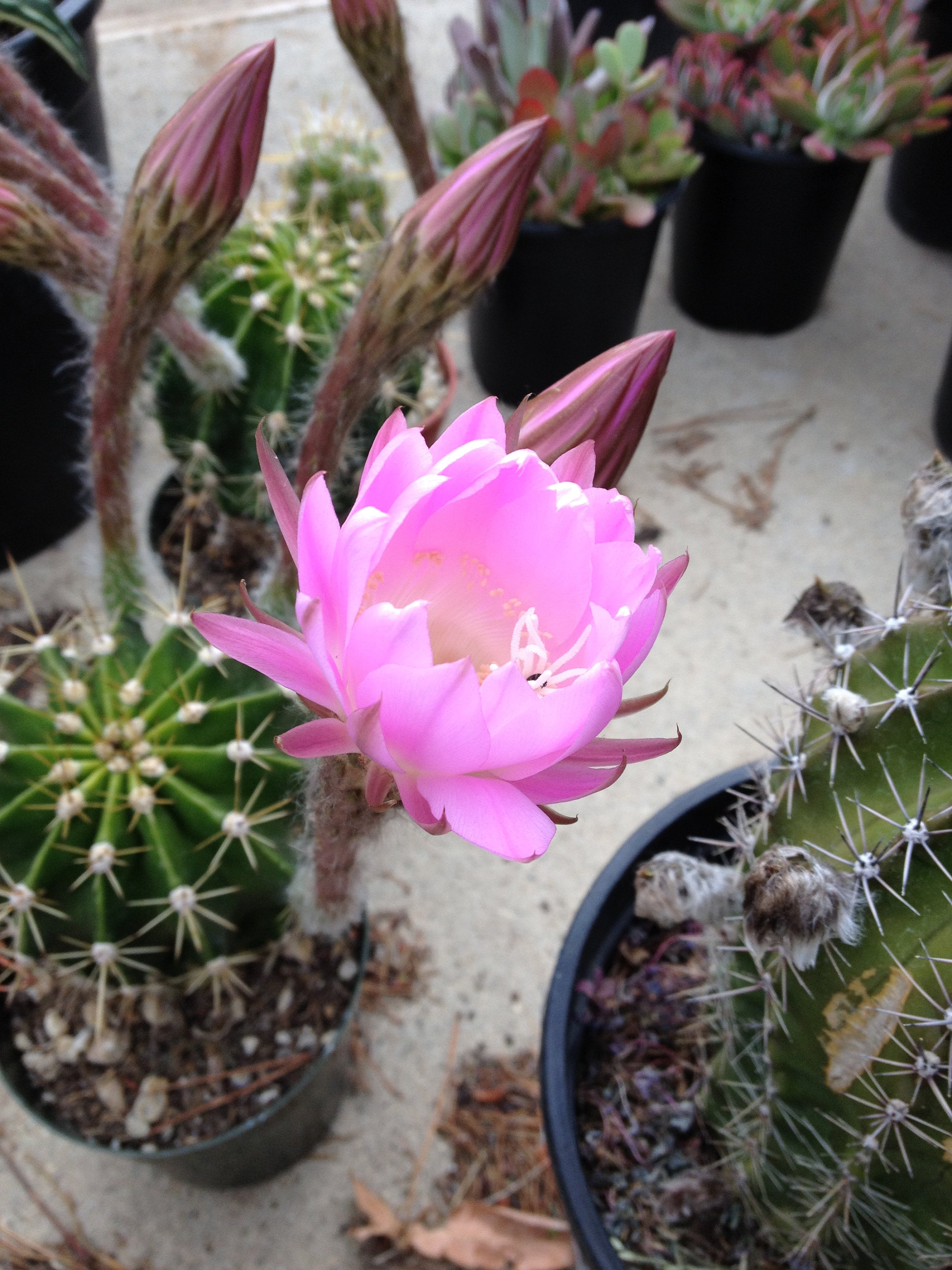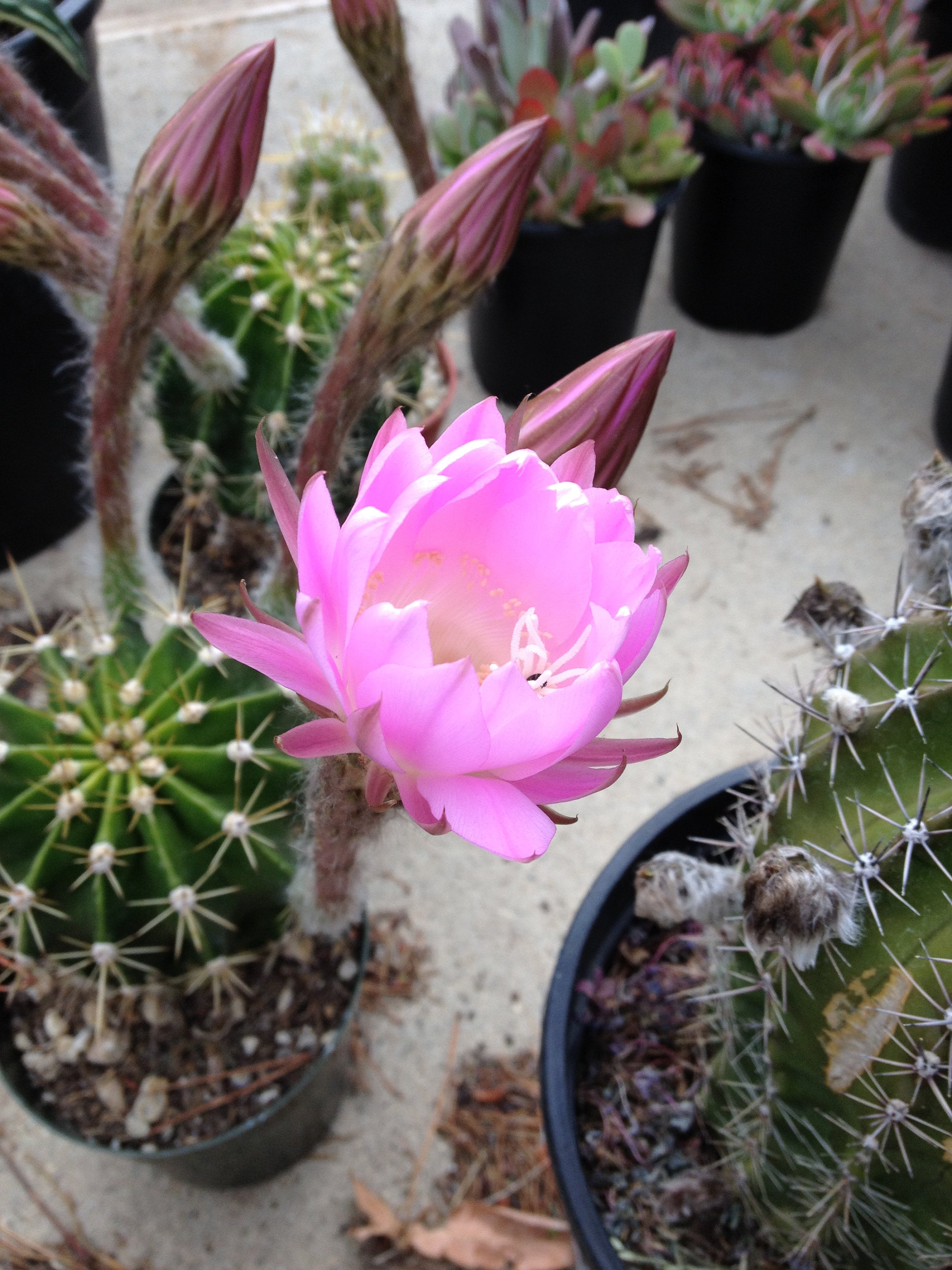 5" X 5" OXYGONA -- Echinopsis
$12.99
Shipping $7.35
Ships to countries: US
Color:
Description
This offer is for One Mature Oxygona Echinopsis, that will
be 5 inches tall and have 5 inch diameter.  could be even
larger.  Your Echinopsis will not have flowers on it, or come with pups.
At this age, they can have offsets (pups) and of
course very showy flowers at the ends of long tubes.
Flowers will be white, with a light pink, or lavender
This Echinopsis can be planted in pots, but can do well outside
as well.  They can handle very hot weather, and also
cold weather down to around 14 F.  Water once a week
in summer.  In winter, will need very little watering.
You can plant in any decent garden soil, just make
sure they have good drainage and do not sit in water.
The cacti will be shipped bare root.  they are already
established with roots.  When planting handle with gloves.
Once you see an Echinopsis flower you will want some
more.
| | |
| --- | --- |
| | |
| Condition | New-Other (see description) |
Return Policy
All Return requests must be authorized by seller within 7 days of receipt of item. We do not charge a restocking fee on returns. Return Shipping paid by buyer. return policy
Questions & Reviews
Reviews will go here